Hey! Since compiling this list, I've continued to engage with each of these agencies. One such agency, Iconsive, always stood out for me – offering engaging, insightful and downright awesome marketing advice. I've been in close contact with them ever since, and now, I work there!
If you want to stay up-to-date with the latest and greatest in B2B inbound marketing, come and check out our blog!
Ryan, Content Strategist at Iconsive
www.iconsive.com | ryan@iconsive.com
Agency marketers are more than just thought-leaders. They're on-the-ground, in-the-trenches experts, making a living from their opinions and advice. Nobody understands marketing better – and as a result, marketing agency blogs are a goldmine of insights, expertise and tactics.
To help each of us hone our craft, I've compiled a list of the Top 50 UK Marketing Agency Blogs. I've read content from hundreds of UK marketing agencies, and ruthlessly eliminated blog after blog, until only the best remained. Each chosen blog showcases the tenets of effective content marketing – buyer persona targeting, actionable, engaging content, personality and purposeful copy – and manages to create genuine value for us, the reader.
I learnt a ton from compiling this list. I hope you do too.
[P.S. We marketers are a competitive bunch… so to avoid any broken hearts, I opted for alphabetical order!]
1 – 10 | Top 50 Marketing Agency Blogs
AlphaQuad's blog immediately proves why they're one of the brightest up-and-comers in the UK marketing industry. Tackling advanced marketing concepts with actionable, engaging advice, their blog reads like a how-to guide for effective digital marketing – cementing AlphaQuad's place as one of my favourite marketing agency blogs.
My favourite post: REMARKETING – GIVING YOU A SECOND CHANCE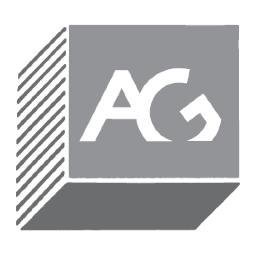 AxonGarside's blog manages to shine the inbound spotlight onto an oft-neglected aspect of B2B marketing: website design. Alongside a ton of advice on lead-generation and marketing campaigns, AxonGarside look at how to brand and differentiate the complex products offered by modern B2B companies – making their blog a must-read for business owners and marketers alike.
My favourite post: 7 B2B Content Marketing Trends – and Lessons – of 2013
BlueGlass pride themselves on their strategic approach to digital marketing; and with a pantheon of search awards to their name, their marketing savvy is obvious. Thankfully, for less renowned marketers like myself, the BlueGlass blog showcases their expertise in abundance – offering insights and advice on every area of digital marketing.
My favourite post: Integrated Content: Why is an Editorial Calendar so Important?
BrightFire are bringing the inbound ethos to the technology sector, and their blog is leading the charge. Packed with advice on search, content and social media marketing, BrightFire succeed where many other agencies have failed – and successfully illustrate the impact inbound marketing can have in a specialised B2B industry.
My favourite post: Does Your Content Marketing have KARMA?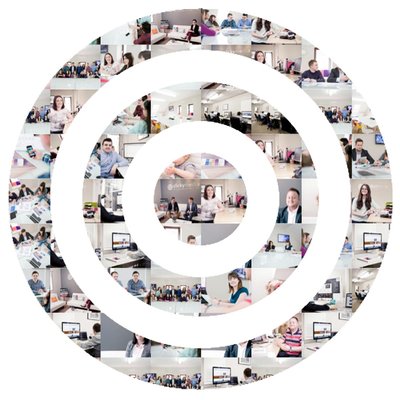 Packed-full of web design tricks, SEO insights and social media best practices, the Clicky Media blog is a complete marketing resource. Combining actionable advice with genuine personality, the blog is a pleasure to read; and with a website that's the most elegant I've come across, each post is a lesson in design, as well as marketing expertise.
My favourite post: no make-up selfie: the power of virality.
11 – 20 | Top 50 Marketing Agency Blogs
Marketing doesn't need to be complicated or confusing; and Cognition agree. With a straight-forward, jargon-free approach to digital marketing, the Cognition blog is packed-full of no-nonsense marketing tips and advice. They also make a mean infographic.
My favourite post: [Infographic] 10 Horrible Mistakes You Could Be Making With Your Website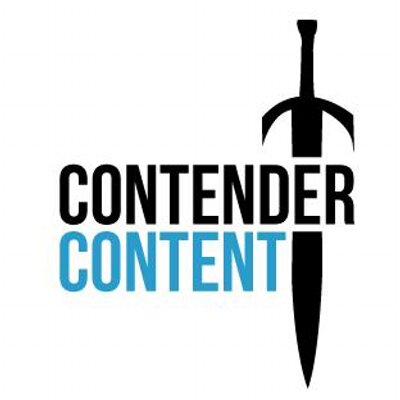 This blog is designed with the professional marketer in mind. It's my attempt at creating effective, actionable guides, packed-full of professional insights into the most effective tool at  a modern marketers disposal: content. Blogging, content marketing, inbound marketing, SEO, SMM and conversion rate optimization all play a role in effective digital marketing – and this blog strives to bring you the latest news and most effective tactics. If you've enjoyed this post so far, subscribe to the blog!
My favourite post: 101 Marketing Quotes, By Marketers, For Marketers
Fuelled by a clear mission statement – to help small businesses transform their online marketing – Deeply Digital's blog tackles content, social and search from an enterprise perspective. I'm a particular fan of their content marketing advice, and armed with DeeplyDigital's content-nous, you could re-inspire your blogging efforts.
My favourite post: How to avoid the boring content trap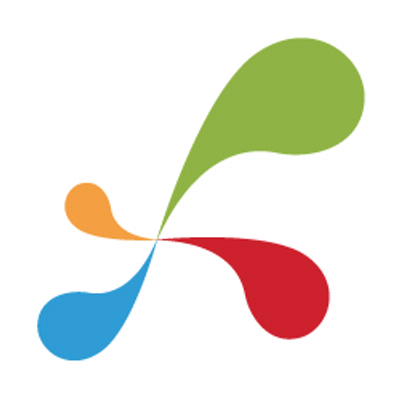 Distilled's blog is packed-full of hundreds of articles, features, video resources and guides. They have a ton of actionable, helpful content, and every single piece of it is written with personality. Their SEO section is a particular must-read, and one of my own favourite resources. Although not technically a blog, I couldn't mention Distilled without linking to their Content Guide – the biggest and best guide to content that I've ever come across, and my favourite piece of cornerstone content from anywhere on the web.
My favourite post: A Blogger is Not a One Night Stand
Education is part of the Equinet ethos, as they strive to share decades of B2B marketing expertise with their clients – and thankfully for marketers like myself, their generosity extends to the Equinet blog. Equinet's content marketing advice is particularly comprehensive, combining actionable guides with insightful opinions. It's a favourite blog of mine, and a must-read resource for any marketer looking to improve their content, and embrace the growing world of inbound marketing.
My favourite post: The 17 types of blog post your audience can't wait to read
21 – 30 | Top 50 Marketing Agency Blogs
As one of the UK's leading B2B inbound marketing agencies, Iconsive's blog showcases the inbound ethos working at full-power. With dozens of targeted, insightful posts, they've managed to create one of the most comprehensive B2B resources around – making their blog an essential read for business owners and B2B marketers alike.
My favourite post: 10 Things Top Bloggers Do to Overcome Writer's Block
Leads, leads, leads. They're the crux of digital marketing, and thanks to the Incisive Edge blog, you could improve your lead generation strategies. Whilst the blog seems to be a relatively new addition to the Incisive Edge site, their content is smart, effective and incredibly well targeted. One to watch out for in the coming months.
My favourite post: The 8 Myths of B2B Lead Generation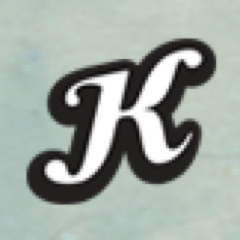 Katapult offer a full spectrum of marketing services, from comprehensive inbound marketing packages, through to specialised video and graphic design. With dozens of insightful, well-written posts, Katapult's blog reflects a wide range of expertise –  creating a go-to resource for all things inbound, alongside of ton of helpful social, search, email and content marketing advice.
My favourite post: Email marketing metrics you should be measuring
MediaWork's Tech Notes blog does a fantastic job of tackling the technology of marketing – and their insights and analysis into SEO, CRO and PPC are the most valuable I've come across. Unusually for a tech-orientated agency, their content is also beautifully written!
My favourite post: WILL SMITH: THE FRESH PRINCE OF LINKABLE ASSETS!
Informative, educational content is just half the battle of business blogging. The best marketing agency blogs pair their marketing nous with personality, opinion and humour. The Peach blog possesses the entire package, combining concise, actionable content with wit, flair and copious Jim Carey gifs – making their content as enjoyable to read as it helpful. I've also seen dozens of takes on Google's latest Panda 4.0 algorithm changes – but Peach's own article wins the award for best featured image. Haters gonna hate indeed.
My favourite post: 5 Steps to Better Ad Copy
31 – 40 | Top 50 Marketing Agency Blogs
PushON's blog offers engaging commentary on all-things SEO, with their articles and insights reaching as far back as 2005. As the world of search has evolved, so to has the PushON blog – and their current opinions on PPC, SEO and analysis are some of brightest the UK marketing industry has to offer.
My favourite post: The Rise of the Vagiarist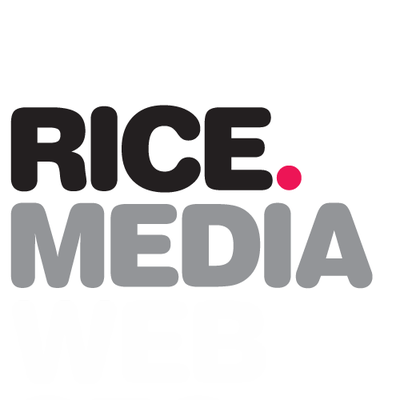 Birmingham-based Rice Media combine cutting-edge SEO expertise with science-backed web design. Their blog tackles the latest and greatest in design, search marketing and SEO, including a topic particularly dear to my heart: guest blogging. Remember my response to Matt Cutts? Rice Media did a pretty sweet job too.
My favourite post: Round Up Of SEO 2013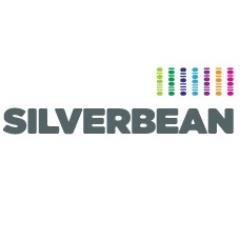 With specialities in Search, PPC, CRO and affiliate marketing, it's clear that Silverbean understand the tools and techniques of effective digital marketing. Their blog takes a similarly direct, no-nonsense approach, offering fantastic advice on the most crucial areas of modern marketing. Silverbean are also one of the few agency marketing blogs to offer eCommerce advice – making them an invaluable resource for any marketer looking to reduce abandonment rates, and optimise checkout processes.
My favourite post: 5 Great Ways To Optimise Your Checkout!
Struto are bringing HubSpot software and inbound marketing to the B2B sector, combining website design expertise with an authoritative knowledge of inbound marketing practice. As a result, their blog offers some of the most comprehensive inbound advice around.
My favourite post: Social Media Stack Up: Pros and Cons of the Big 4 Platforms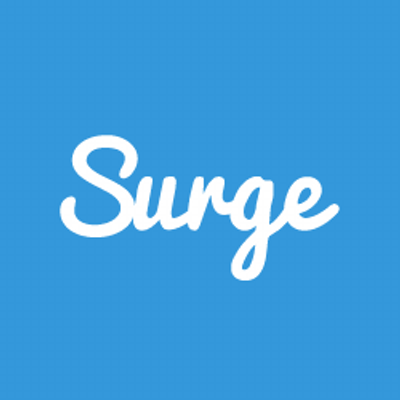 From lead-gen, to specialist search marketing, and finally into a full service digital agency: Surge Digital have covered all the bases of effective digital marketing. The Surge blog reflects their expertise, and offers valuable advice on conversion, design, social media and, of course, SEO.
My favourite post: Local SEO – The Essential Basics
41 – 50 | Top 50 Marketing Agency Blogs
Despite being another relative newcomer to the blogging scene, the IT Marketing Agency have made their intentions clear – to create insightful, engaging content for the marketing professional. With 9 compelling posts under their belt so far, the IT Marketing Agency blog is already a great read for savvy marketing advice and opinions – and one to watch for the future.
My favourite post: Are you speaking the same language as your customers?
From practical design tips (I now feel validated about my choice of size 11 font!) to killer inbound marketing stats, the Toast Design blog combines expert web design experience with savvy marketing knowledge. The result? An actionable and engaging blog that covers the crucial relationship between design and marketing.
My favourite post: Who is Visiting My Website?
UKLinkology have adapted to the changing landscape of search, specialising in content-fuelled search campaigns for their clients. I discovered the agency through team member Adam Connell's prolific guest blogging efforts. With valuable, interesting content showcased across a range of reputable sites, I couldn't resist visiting Adam's home site – proving beyond doubt that guest blogging still works. Sorry Mr Cutts!
My favourite post: 20 Tools To Help Skyrocket Your Conversions And Get More Leads For Your Business
No list of marketing agency blogs would be complete without mention of Velocity Partners. From the imminent deluge of content marketing crap, to the terrors of MoFu hell, Velocity's blog tackles the biggest, most-contentious issues in marketing – and they're the only agency with the guts to tackle the gravest issue in modern marketing. If you're bored of the same-old marketing content, the Velocity Partners' blog is well-worth your time. It's smart, insightful, and above all else, a genuine pleasure to read.
My favourite post: The Knowledge Bubble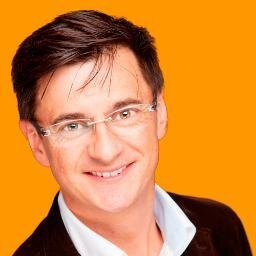 The best practices of marketing strategy are evolving faster than ever. Thankfully, Wild Orange Media make it their job to keep abreast of these changes. Their cutting-edge expertise is evident in their marketing blog, offering insights into search, social, tech, trends, and anything that moves in the fast-paced marketing world. My favourite post also tackles one of the most important issues in content marketing: optimum content length.
My favourite post: Why Length Matters in Online Content
My thanks to every agency on this list. Your time and expertise helps make the marketing community a more vibrant, inspired place; and allows all of us to continue our marketing education on a daily basis.
Want to learn more about Inbound Marketing? Download my free Inbound Marketing Explained eGuide, and discover how Inbound Marketing can help your B2B business stand out from its competitors!