Content marketing, inbound marketing, relationship marketing – different names that all refer to the same thing: the ethos of high-value writing, helpful resources and targeted, positive visitor engagement. Despite the concept being solidified only within the last few years, the principles of content marketing existed long before, and will continue to exist long after their corporate monikers have disappeared. Why? Because it's a win-win situation for both business and consumer, with business's benefiting from increased engagement, conversions and customer loyalty, and consumer's benefiting from better service, greater information freedom and better, more closely-matched products and services.
As the world of content marketing continues to evolve then, it's crucial that your business keeps up-to-date with the latest news, innovations and insight into the industry – which is why we've compiled a helpful list of some of the most influential players around, their Twitter feeds, and a solid reason for following each and every one of them. So, in no particular order (because they're all awesome), here are ten of the most influential content marketers on Twitter:
[googlefont font="Oswald" size="20px"]10. 

@brianclark – Brian Clark

[/googlefont]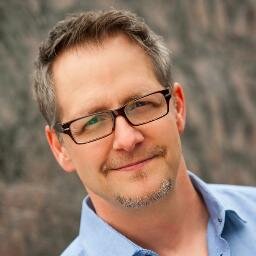 Brian Clark is the founder of Copyblogger, perhaps the single most important proponent of content marketing in existence. Copyblogger advocated the valuable content ethos long before buzzwords like 'content marketing' and 'inbound marketing' had ever surfaced, and unsurprisingly, Brian Clark and co practice what they preach. Today, Copyblogger is one of the biggest and best content resources around, offering a staggering wealth of free eBooks, guides and how-to's for the aspiring content marketer, small business and marketing agency.
Worth Following… For a free content education.
[googlefont font="Oswald" size="20px"]9. 

@joepulizzi – Joe Pulizzi

[/googlefont]
After founding Junta42, one of the first specialized content marketing agencies, back in 2007, Joe Pulizzi saw an emerging demand for greater corporate and business education and awareness of the benefits of inbound techniques. As a direct result, Joe founded the Content Marketing Institute, one of the most complete and innovative digital marketing resources around, and CMI's insights and daily blog posts make it the go-to website for anyone looking to stay ahead of the pack.
Worth Following… For industry-leading insights.
[googlefont font="Oswald" size="20px"]8. 

@robert_rose – Robert Rose

[/googlefont]
As testament to the power and influence of CMI, we have another stable-mate in our top 10 list. Robert Rose is CMI's chief strategist, and an analyst for some of the biggest digital marketing agencies going – and he has a passion for storytelling. He aims to help marketers transform themselves from dull corporate copywriters, into passionate, stellar storytellers, and he's even written a best-selling book on the topic. 'Managing Content Marketing' is a crucial read for anyone in the industry, and serves to illustrate Robert Rose's increasing influence in our burgeoning niche.
Worth Following…  To transform your copy into engaging storytelling.
Paul Roetzer makes my top 10 cut because of his incredible book, The Marketing Agency Blueprint. In it, Paul details the key elements of building an innovative, disruptive and successful digital agency, laying out a literal blueprint of strategies, best-practices and possible pitfalls – with valuable real world examples. Best of all, we know that it works, because of the incredible success of Paul's own ventures – PR20/20 and MarketingAgencyInsider.
Worth Following…  For advice on building a successful, scalable agency from the ground-up.
[googlefont font="Oswald" size="20px"]6. 

@dharmesh – Dharmesh Shah

[/googlefont]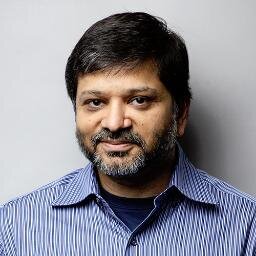 Speaking of HubSpot, Dharmesh Shah is one of its founders, and it's Chief Technical Officer. HubSpot is the biggest (and many would argue, best) inbound marketing agency, and is almost solely responsible for the proliferation of the term inbound. As well as offering some of the most complete marketing software packages around, HubSpot have really served to differentiate themselves through the development of the HubSpot Academy, a free resource that offers education and certification in different areas and aspects of the inbound process and methodology (with their HubSpot Certification something of a doorway for me into the world of marketing and content). Dharmesh also runs onstartups.com, a useful resource for anyone nursing an entrepreneurial spirit.
Worth Following… For news and insight into the world of startups, HubSpot and marketing as a whole.
Marketingprofs prides itself on assembling some of the latest and greatest marketing news, information and advice, and disseminating it through their regular newsletters, articles, podcasts, webinars and, of course, tweets. Ann Handley is their head of content, and her tweets offer some of the most comprehensive insights and advice the content industry has to offer – and as Marketingprofs turns over millions of dollars, and serves more than 600,000 entrepreneurs the world over, we're inclined to listen
Worth Following… For expert advice and insight into all things content marketing.
[googlefont font="Oswald" size="20px"]4. 

@ardath421 – Ardath Albee

[/googlefont]
As well as authoring a hugely influential book, 'eMarketing Strategies for the Complex Sale', Ardath's blog and Twitter feed combine some of the most important elements of successful copywriting – strategy, content, purpose and story. Her blog is one of the most subscribed and influential around, and anyone who wants to increase the efficacy of their content needs to subscribe ASAP.
Worth Following… To improve the sales efficacy and conversion of your marketing strategy.
[googlefont font="Oswald" size="20px"]3. 

@randfish – Rand Fishkin

[/googlefont]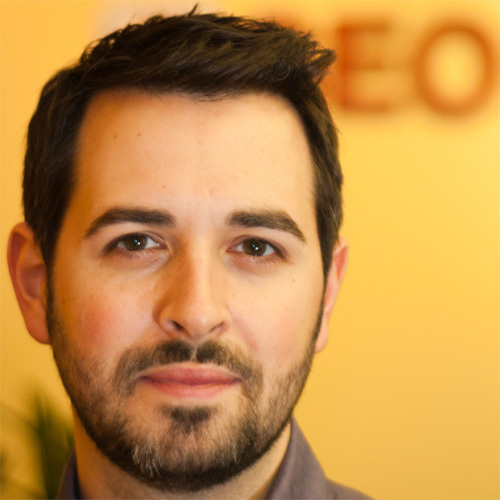 The written word is a core component of the content ethos – but it isn't the only piece of the puzzle. An intelligent and evolving understanding of search engines is a crucial factor to success, which is why Rand Fishkin, the founder of SEOMoz, makes it into my top 10. Moz is the go-to resource for anyone looking to improve how their business functions in search engine results pages (SERPs), and both their free and paid software (including Open Site Explorer, which we mentioned in our previous article…) offer an intelligent and powerful way to measure and improve your business's performance.
Worth Following…  To get the latest SEO tools, news and tips.
[googlefont font="Oswald" size="20px"]2. 

@mattcutts – Matt Cutts

[/googlefont]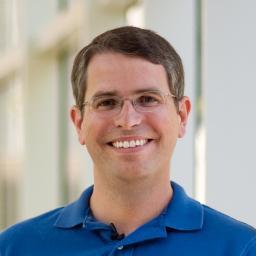 Speaking of SEO, there's one man that epitomizes the world of search engine optimization – loved by whitehat SEO experts and content marketers, loathed by the blackhat – Matt Cutts is Google's head of webspam. Responsible for the direction of Google's algorithm updates, Matt is crucial to follow for any business and agency professional, purely because his advice and opinions directly influence Google's search results, and directly affect your business's success in ranking. If he tweets that the next Google algorithm is going to favor long-tail keywords and relevant backlinking, then you'd better make damn sure that your marketing strategy takes it into account.
Worth Following…  To avoid Google's wrath, and keep up-to-date with search engine algorithm changes and webspam policy.
[googlefont font="Oswald" size="20px"]1. 

@problogger – Darren Rowse

[/googlefont]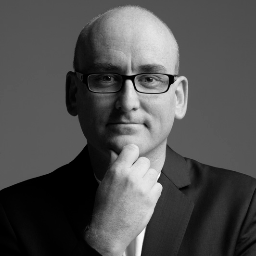 Blogging is one of the most important factors in a [successful inbound marketing campaign], and one man who understand their power is Darren Rowse. Problogger is a blog about… blogging (something of a metablog), and offers advice and resources for all aspects of the writing process, from idea creation through to monetization. If blogging is something of a challenge for you, then following Darren on Twitter will help you to turn a challenge into a success, and your business will thank you as a result.
Worth Following… For complete blogging advice.

Finally, we've noticed a distinct shortage of women in our top 10 list – so for our next installment, we'd like your help in recommending the best, brightest and most innovative women the content world has to offer. Tweet @ContenderBlog with your suggestions, or leave a message in the comments below, and keep an eye out for the next Top 10 list.
[hr style="3″ margin="20px 0px 20px 0px"]