Marketing opportunities are everywhere: from social media trends and internet memes, through to breaking news stories about your biggest competitor. In order to take advantage of these opportunities (and avoid suffering at the hands of competitors who do), your marketing agency needs to be dynamic, responsive and flexible.
Your agency needs to be agile. 
Agile Marketing will allow you to put a framework in place to respond to unconventional and real-time marketing opportunities – and to help your agency set about the process in the smartest, quickest and most effective way possible, I've created the ultimate guide to Agile Marketing!
What is Agile Marketing?
The business environment is more fluid than ever before, with consumer tastes and trends shifting alongside breaking news content, viral stories and rapid changes in technology.
In order to place their clients at the forefront of these changing trends, marketing agencies need to respond quickly and efficiently to consumer developments. They need to have the resources, expertise and framework in place for their team to pick up on an emergent trend, create a killer marketing campaign in response, and go-live with it – all within the space of a few hours.
When the Superbowl was hit by a temporary blackout, a couple of big brands were incredibly quick off the mark – most notably Oreo and Tide:
This ability to respond to an unpredictable global event, in a responsive, fast and efficient manner, is known as Agile marketing– and in these instances, their Agile Marketing efforts saw each company net huge amounts of brand exposure and engagement.
Why traditional marketing processes aren't enough
Traditionally, many marketing agencies use a waterfall methodology to plan their campaigns.
Each individual client campaign goes through a sequential process of research, planning, development and implementation. With long development timelines, every tenet of the campaign has to be identified and planned out well in advance of the development stage. There's minimal communication between departments, and each stage of the development process relies upon the previous – creating a marketing campaign completely inflexible in its design.
This set-in-stone process poses a very real set of problems for the modern marketing agency:
Long development cycles mean that changing circumstances can render your campaign ineffective when the project deadline finally rolls around. This can be disastrous for a brand, as these 20 SMM fails illustrate.
Minimal communication between departments leads to a campaign that often lacks cohesion.
Campaign mistakes are much harder to remedy, and much more damaging.
You miss out on powerful (and extremely low-cost) marketing opportunities.
Waterfall-style agencies become incapable of responding to Agile marketing agencies. When a more responsive agency chooses to play-off of your latest campaign, you become powerless to counteract it.
The components of an Agile marketing agency
In order to create a responsive marketing framework, there are a few essential components that you need to build into your agency. These components aren't designed to offer a rigid, codified marketing strategy; but rather a loose process for empowering your employees to respond to developments in the most effective way possible.
Listening mechanisms. In order to identify agile marketing opportunities, it's necessary to monitor social media networks for emerging trends, alongside news and tech developments, and any campaigns released by competitors.
Alerting mechanisms. Once a marketing opportunity has been identified, it becomes necessary to alert relevant team members and clients, in order to get the ball rolling on a response.
Autonomy. Once notified, it becomes essential for your team to start work on their campaign, and go-live as soon as it's ready.  Waiting for approval will usually lead to a missed opportunity, so it's important to create a process for rapidly delegating autonomy to your team.
Talented marketers. With brand reputation at stake, it's critical that the autonomous team members have the ability and experience to properly execute their ideas.
The 70:20:10 Rule
In order to effectively implement Agile Marketing processes into your day-to-day operations, it's important to combine the practice with conventional marketing activities and marketing automation. The 70:20:10 rule provides a suitable starting point for integration:
70% Conventional Marketing
20% Marketing Automation
10% Agile Marketing
Whilst 10% of your total resources may seem too insignificant to have a real impact, the adoption of Agile Marketing has benefits that are incredibly far-reaching. The Agile methodology changes the ethos of a marketing agency, encouraging an attitude of dynamism and responsiveness. Marketing activities become more closely tied to the tastes and trends of consumer action, with the needs of the customer driving the impetus of your marketing strategy.
Whilst only 10% of your activities will be focused on identifying and responding to Agile opportunities, the efficacy of all your marketing campaigns will be improved. With that said, we shouldn't underestimate the power of a 10% drive towards Agile Marketing:
Examples of Agile Marketing in action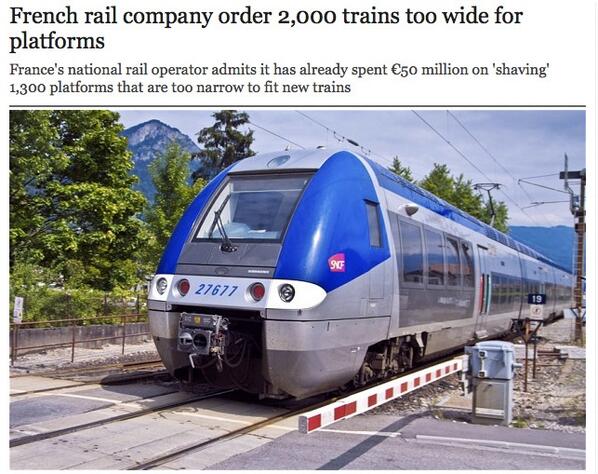 Bonus Example
Since publishing this post (yesterday!), I've stumbled across another fantastic example of Agile Marketing in action. In response to Apple's recent #Bendgate fiasco, Samsung were quick to promote their own Note 3 as a more durable replacement. The result was a hilarious viral image that quickly circulated the web, and a perfect case study in Agile Marketing!
 [hr style="3″ margin="40px 0px 40px 0px"]
Quick and effective content creation is essential for Agile Marketing – and if you're looking for help in planning, creating and optimising, content, get in touch! I'm a freelance marketing copywriter, and I specialise in white label content creation for the UK's leading marketing agencies. I understand agency processes, and my copywriting services and marketing agency packages are designed to fit in seamlessly with your existing infrastructure. To learn more about my services, get in touch now for a free content consultation!